Meet the Vets and Staff at Chase Animal Hospital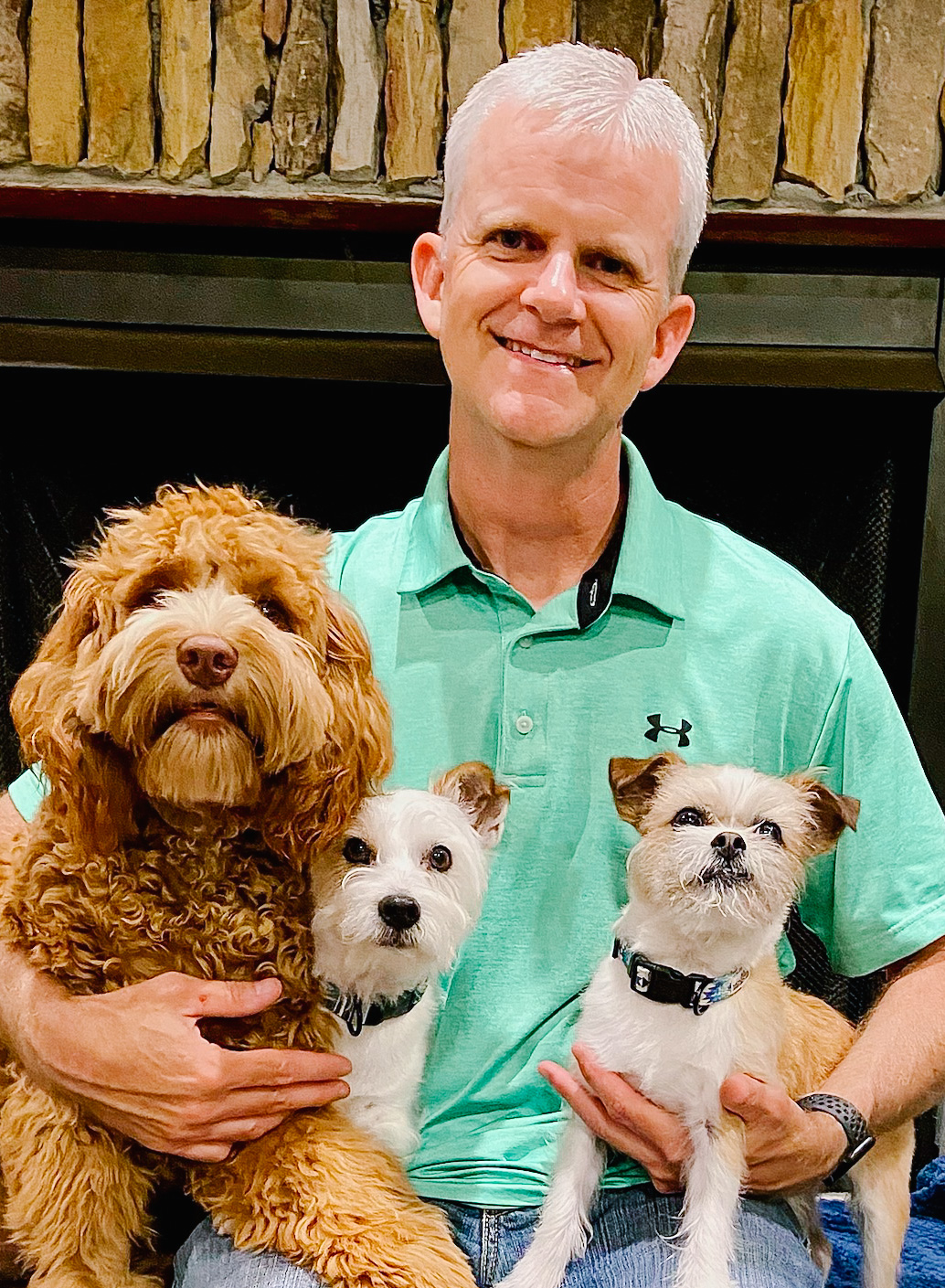 Dr. Kevin Crabb
DVM, Practice Owner
Dr. Crabb was born and raised in the Huntsville area. He graduated from Hazel Green High School, received an undergraduate degree at The University of Alabama in Huntsville and then went on to complete veterinary school at Auburn University in 1999. Dr. Crabb has called Chase Animal Hospital home since 1997, when he started as a vet assistant. In 2016 Dr. Crabb partnered with Dr. Knight in purchasing Chase Animal Hospital from its previous owner and now shares ownership of the practice.
Dr. Crabb and his wife, Shannon, have three daughters, Catherine, Madelyn and Caroline, and share their home with four legged family members Scout, Jax, and Willow.
Dr. Crabb has enjoyed building relationships with families and their pets over the years. His main interests include small animal dentistry, wellness/ preventive care, and surgery.
Outside of work he enjoys golf, cheering on his girls in their sporting events, visiting the mountains, working in his yard, and most things outdoors.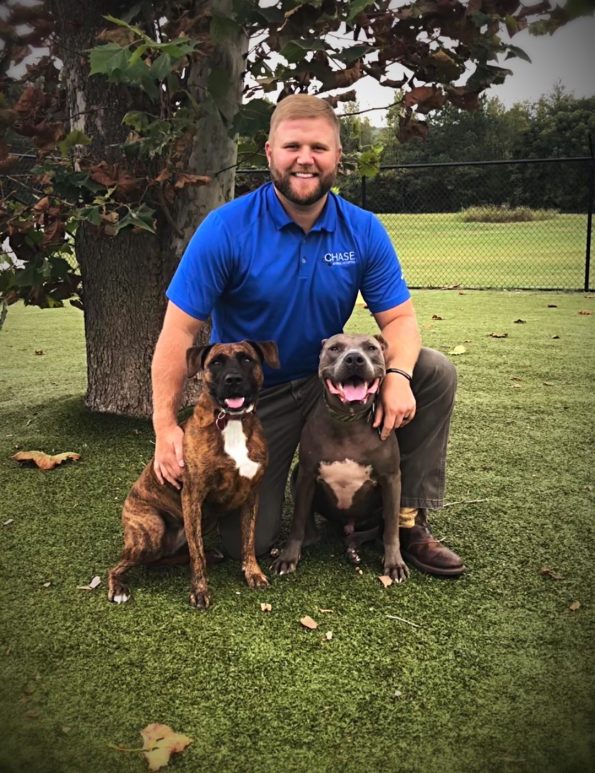 Dr. Zach Knight
DVM, Practice Owner
Dr Knight started working with Chase Animal Hospital in 2013. He received his Bachelor's degree from Murray State University in 2009 and received his Doctorate in Veterinary Medicine from Auburn University in 2013. In 2016 Dr. Crabb partnered with Dr. Knight in purchasing Chase Animal Hospital from its previous owner and now shares ownership of the practice.
He and his wife Rachel have 2 boys and 1 little girl and enjoy spending time with their families and four legged critters Boulder, Weagle, and Sammie.
Dr. Stephanie O'Brian
Dr. Stephanie O'Brian is a native of Hopkinsville, KY. She attended The University of Louisville where she earned a Bachelor of Arts in Music while studying orchestral flute performance. She went on to receive her Doctorate of Veterinary Medicine from Auburn University College of Veterinary Medicine in 2002.
After graduation, Dr. O'Brian practiced medicine in the Birmingham and Montgomery areas before moving to Alexandria, VA. She has special interests in Internal Medicine and Ultrasonography. Dr. O'Brian treasures the relationships she builds with clients while providing compassionate care to their beloved pets.
She and her husband Stephen are happy to have recently returned to the South. They enjoy traveling, hiking, college football, and working on their farm. They have four children, Ella, Grayson, Sean, and Keagan. They also have two cats "Biscuit" & "Gravy" and a dog named "Lily".
Dr. Blake DeWitt
Dr DeWitt is originally from Greenville, Al where she grew up riding horses and chasing cows with her two brothers. She graduated from Auburn University in 2010 with a Bachelor of Science degree in Animal Sciences and again in 2015 from Auburn's College of Veterinary Medicine. She has worked in mixed animal and small animal practices in Georgia, Florida, Kentucky, and Southern Indiana.
Dr DeWitt really enjoys ophthalmology, ultrasound, and radiology in cats and dogs. She has been happily married for the last 10 years and has two beautiful children to show for it.
Dr. Raye Klarer
Born in Panama City, Florida, Dr. Klarer (pronounced "Clare") earned her undergraduate degree from Eckerd College with a major Psychology and graduated in 2004 from Ross University School of Veterinary Medicine with clinical year at the University of Illinois.
She has been married to Wil Klarer for 24 years and they have two children, Reis and Reif, and family pet is sweet old girl, Riley, who is a Mountain Cur, and a rowdy tabby named Jay. They moved around a bit over the past 15 years for Wil's work, which has allowed her to practice veterinary medicine in Ohio, Louisiana, Georgia, West Virginia, Illinois, and Virginia.
Dr. Klarer and her family love to explore new areas, camping and kayaking, and she also loves baking, swimming, and anything associated with the Gulf of Mexico.
Her professional areas of interest are the human animal bond, preventative medicine and Internal Medicine.