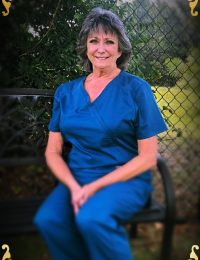 RETIRED!
DEBBIE HAS RETIRED! Congrats to Debbie on her hard earned rest & relaxation and THANK YOU for all your years of contributions to our hospital.
Debbie began working at Chase Animal Hospital in 1993. She has a Shih Tzu named Buddy Boo and a wonderful husband named David. They love to go camping, boating, and fishing together and also spending time with their granddaughter, Hanna.
Debbie feels that being an employee of Chase Animal Hospital has been very rewarding. She hopes to continue to grow and learn so she may educate their clients in a positive and professional manner.